3 Reasons Why Now is Always the Right Time for Process Improvement
"It is just not the right time." Business leaders bring out this all-too-common excuse when confronted with the notion of process improvement, often pairing the statement with promises of future operational advancement initiatives. Why? There are several common reasons. For instance, a good number of executives operate with the impression that frontline employees, including those in managerial positions, do not want change.
Back in 2016, leadership coach and New York Times bestselling author Mark Murphy surveyed approximately 2,100 business leaders and found that more than 37 percent believed that all employees preferred sticking to the status quo rather than pursuing change. Other executives are reticent to devote company resources to process improvement efforts whose results could vary, depending on implementation and long-term follow-through. These and other rationales give decision makers in the c-suite all the ideological ammunition they need to push off shop-floor optimization indefinitely.
In all, these business leaders are not detached from reality. Employees do fear change – Murphy discovered that 45 percent were more comfortable maintaining existing workflows – and haphazard spending can lead to significant budgetary damage. However, the risks that accompany operational stagnation are much greater than those associated with internal resistance and aggressive budgeting.
The modern marketplace dictates that organizations across all sectors seek out improvement wherever and whenever possible. Those that cling to the status quo typically find themselves suffering losses as a consequence of unyielding operational rigidity, losing ground to forward-thinking competitors, or grappling with mass customer attrition as past patrons seek out new product or service providers that can more effectively meet their increasingly intense expectations. Here are some of the reasons why now is always the right time for process improvement:
1. Changing marketplace conditions
The global marketplace never stops evolving due to the arrival and departure of overarching economic and technological developments. The emergence of protectionist trade policy, particularly in the U.S., is perhaps the most consequential event affecting the market. In April 2017, the Trump administration instituted sweeping tariffs on Canadian softwood lumber imports, per The New York Times. The Department of Commerce, at the behest of the White House, imposed tariffs of between 3 percent and 24 percent on the wood in retaliation over what the DoC deemed underhanded trade practices. Leaders within the commercial and residential construction and development sectors reacted with disappointment, claiming that the action would ultimately increase home prices and hurt consumers. This predicated outcome ultimately came to pass, as builders passed on their increased overhead expenses to buyers, The Times reported.
A similar scenario unfolded in May 2018, when the Trump administration called for increased duties on imported aluminum and steel, according to The Wall Street Journal. DoC officials imposed duties of 10 percent and 25 percent on aluminum and steel, respectively, a major move that sent shock waves across numerous industries – most notably, the automotive space. While domestic automakers normally source the metal used to make vehicle frames from American mills, these entities leverage large amounts of imported aluminum and steel to create ancillary components. As a consequence, the overhead costs associated with the production of these parts rose significantly following the implementation of the duties, increasing vehicle prices by hundreds and, in some cases, thousands of dollars.
Marketplace shifts of this nature are immensely disruptive to enterprises across countless industries and occur with regularity. However, businesses can mitigate the financial fallout and keep their footing by exploring and implementing process improvements that facilitate organizational scalability and ultimately allow them to make the best out of bad situations.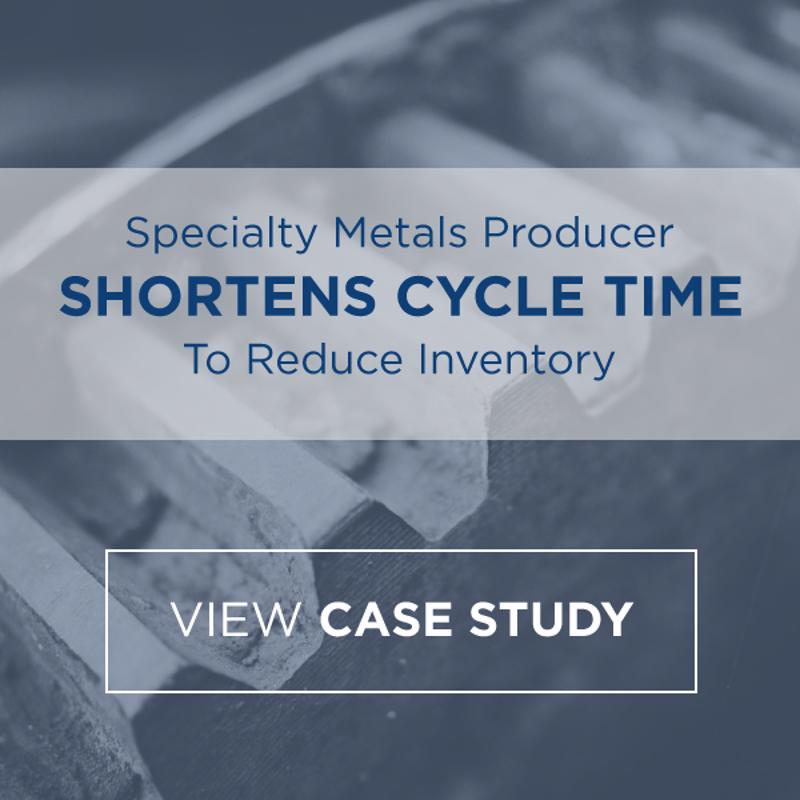 2. Increasing competitor capabilities
The emergence of sophisticated yet reasonably priced information technology services and solutions has leveled the operational playing field, lending small- and medium-sized companies the shop floor capabilities needed to carve out a considerable market share, even among larger, more established competitors. An estimated 43 percent of businesses worldwide have allocated more resources to digitization efforts in 2019, intent on putting into place the latest enterprise technologies, including artificial intelligence, business intelligence, and internet of things solutions, according to the Enterprise Mobility Exchange.
Of course, executives are not putting their faith in technology alone, as approximately 42 percent are supplementing new IT infrastructure with major process improvement efforts meant to bolster efficiency and boost revenue gain, per research from Red Hat. In short, organizations everywhere are pursuing operational advancement at scale, via multiple means.
Executives sitting on the outside looking in on this widespread push for improvement have no choice but to embrace progress and search for strategies that might make their respective companies more viable. Even those overseeing veritable industrial empires should take this approach, as marketplace fragmentation can bring down the biggest players.
3. Rising customer demands
Modern consumers are notoriously demanding, a phenomenon most analysts pin on both the emergence of advanced consumer technologies and the ecommerce revolution. Unfortunately for businesses, these buyers become more emboldened with each passing year, continually raising their expectations.
For instance, shoppers are no longer content with mobile application access or stock delivery services, researchers for JDA found. They expect retail companies to maintain robust on-the-go shopping experiences that feature seamless payment and data security components, while also offering accelerated shipping services in line with Amazon Prime. Businesses in the food and beverage industry are experiencing similar pressures, as buyers push them to adopt all-natural ingredients and provide food labeling with exhaustive ingredient lists. And, once these organizations meet such demands, consumers will undoubtedly come up with more.
Pursuing process improvement is perhaps the only way organizations can keep up with customer expectations, remain relevant, and ultimately find sustainable success.
All of these variables – marketplace change, competition, and customer demand – never stop evolving, which means the right time for process improvement could conceivably be "always." Embarking on such programs is, of course, no easy task. In fact, most businesses need external assistance of some kind to get the job done. Here at USC Consulting Group, we have been helping companies optimize their operations for decades, leveraging proven techniques and tools that ease change and lay the foundation for growth and continuous improvement.
Contact us today to learn more about our work.