How Building Materials Manufacturers Can Address Rising Material Costs
Raw material costs continue to increase as a result of recent economic developments – most notably, the new tariffs on aluminum, steel and Canadian lumber. Firms in the building materials manufacturing space are, of course, among the numerous industrial businesses dealing with the repercussions of these duties. Lumber companies looking to tap suppliers in the Canadian market must grapple with historically high prices, according to The New York Times. Sawmills in the Great White North are now charging $655 per thousand feet of product to offset tariffs as high as 21 percent. For comparison, the average price per thousand feet of Canadian fir, pine or spruce wood hovered near the $500 mark for most of 2017.
This situation has put building materials manufacturers in a tough position. Few of these firms are capable of absorbing higher costs and must make operational changes to keep their bottom lines intact. What exactly can companies in building material manufacturing do to mitigate the impact of increasing raw material expenses?
1. Operational optimization
Like most modern businesses, building materials manufacturers rely upon complex supply chains that contain numerous components and third-party stakeholders. Forward-thinking enterprises in this sector are scouring these intricate workflows in the hopes of uncovering hidden cost savings.
Transportation is often at the center of these supply chain optimization efforts, as it normally eats up the largest part of the logistics budget. Freight expenses went up significantly last year, according to the U.S. Bureau of Transportation Statistics. In 2017 alone, American businesses devoted more than $1.1 billion to transportation initiatives, an increase of 6.6 percent over figures recorded in 2016. This number is not likely to decrease any time soon, making transportation a good area of focus for building material providers looking to cut costs in light of rising raw material expenditures.
But what exactly can they do? Contracting steady lane volume and shipping on off-peak days are strong strategies, according to Mark Johnson, senior vice president of transportation and solutions for Kane Is Able, a third-party warehousing and transportation services provider. Investing in relationships is another good methodology. Building material manufacturers that make the effort to form sustainable connections with third-party shippers are more likely to see savings than those that continually chase discounted services.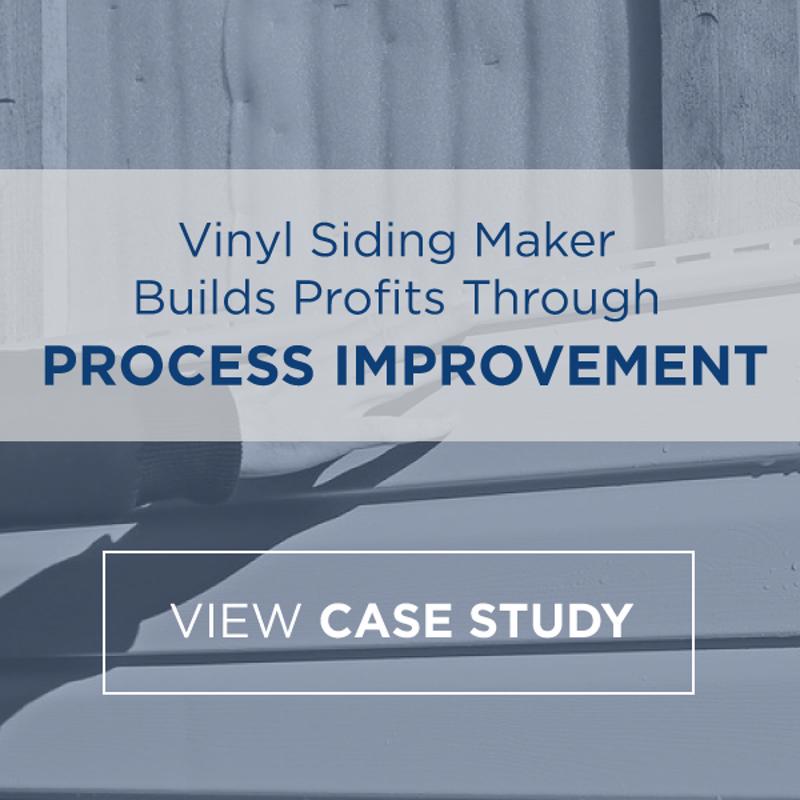 2. Smarter staffing management
U.S. manufacturers have embraced outsourcing over the last dozen or so years, researchers for the Bureau of Labor Statistics found. For instance, in 2015, the last year for which BLS data was available, temporary workers accounted for almost 10 percent of the American manufacturing workforce. Companies in the building materials manufacturing industry have most certainly embraced this model in an effort to reduce staffing costs and facilitate operational scalability.
Even so, such arrangements can weigh on the bottom line, as businesses with hastily managed outsourcing programs find out. Building material manufacturers cannot afford to suffer such inefficiencies, especially as raw material expenses rise. With this in mind, organizations in this space should maintain relationships with multiple outsourcing partners to drive competition and bolster service quality.
Additionally, human resources personnel and operational leaders must deploy temporary workers wisely – right-sizing contingent staff orders, for example – to generate a return on investment and reduce waste.
3. Passing on the cost
With the average cost of building a home in 2022 rising to $1,393.55 per sqm, here is one cost-cutting method a significant number of building materials manufacturers have implemented for absorbing higher material prices: passing the costs to customers. This is, of course, not ideal for many reasons. Few building materials manufacturers want to charge higher fees, as such increases may not only trickle down to individual consumers but also put them at risk for getting priced out of the market. However, some businesses in the industry find themselves with no other choice.
Building materials manufacturing companies that embrace these methodologies can sustain their bottom lines, even as various external forces push material prices higher and higher. Businesses that require additional assistance in the face of rising costs should consider connecting with USC Consulting Group. With 50 years of experience, we can help building materials manufacturers of all sizes retrofit their operations in response to recent economic pressures.
Contact USC Consulting Group today to learn more about our services.