Addressing Asset Management in Chemicals Manufacturing
The U.S. chemicals manufacturing space is poised for growth following years of middling performance. Worldwide economic development, improvements in the domestic manufacturing and oil and gas industries, and the completion of improved chemical production infrastructure are likely to drive historic gains over the next two years, researchers from the American Chemistry Council found. Production volumes are expected to increase 3.7 percent in 2018 and 3.9 percent in 2019, laying the groundwork for an industrial valuation of more than $1 trillion by 2022. How has the sector managed to regain ground in the marketplace? Increased production capacity linked to digitization.
Advanced hardware and software are transforming chemicals producers of all sizes, facilitating efficiency gains across virtually all operational areas, from the back office to the shop floor, according to the World Economic Forum. By 2025, digital technology will have generated a cumulative economic value of between $310 billion and $550 billion within the worldwide chemicals space. There are, of course, countless solutions and deployment methods specially designed for use within the chemicals manufacturing arena. However, innovations centered on asset management stand above the rest in terms of demonstrable operational impact.
Unpacking the asset management equation
Chemical companies live and die by the mission-critical machinery they use to craft their product. In the event of unexpected downtime, the entire operation grinds to a halt, customers orders go unfilled, and revenue drops. Losses can increase at an accelerated rate when this occurs. For example, the average automotive manufacturer loses an estimated $22,000 per minute of unplanned production stoppage, according to research from Advanced Technology Services and Nielsen. Only the largest companies can weather such losses. Small or midsize organizations might falter entirely under the weight of such astronomical downtime costs.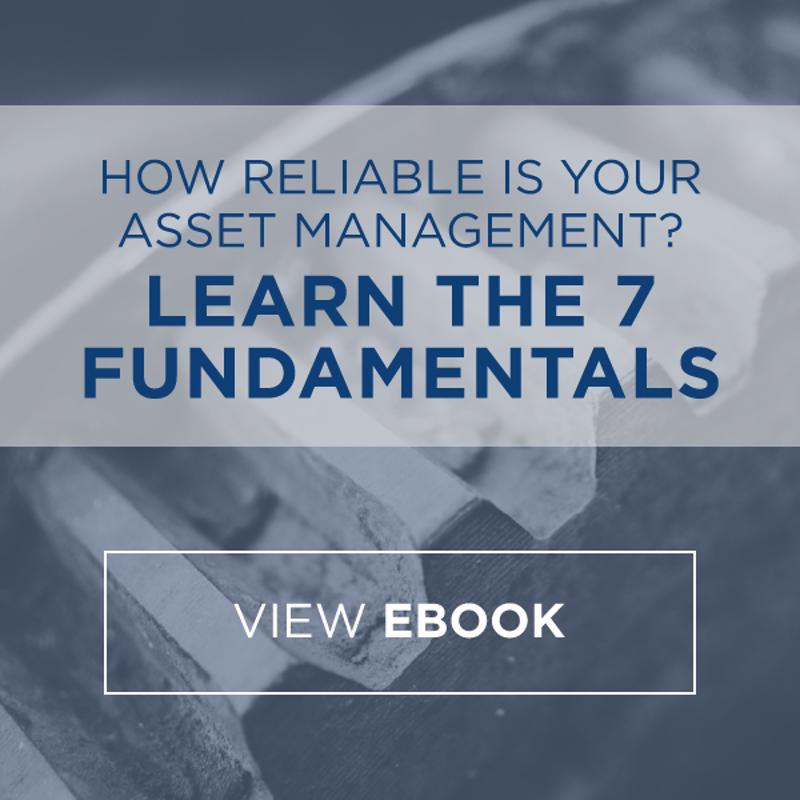 Chemicals manufacturers are at great risk for suffering such events due to the very nature of their work. These firms supply the market with more than 100,000 different chemical compounds, according to the WEF. The vast majority of these substances are extremely caustic and therefore wreak havoc on production assets, requiring major investments in maintenance. In the U.S., chemicals producers are expected to spend more than $1.26 billion on planned maintenance activities in 2018, constituting a year-over-year rise of more than 38 percent, analysts for the ACC found. Of course, this figure does not take into account unplanned work, which usually costs 2 to 5 times more than scheduled activities, according to the Marshall Institute.
Implementing an innovative solution
Rising costs and the continual existence of massive maintenance-related risk has forced businesses in the chemicals manufacturing arena to embrace bleeding-edge technology in hopes of streamlining asset management workflows and ultimately improving reliability. Many are turning toward predictive maintenance processes powered by connected equipment sensors and robust backend platforms, Schneider Electric reported. These all-encompassing solutions allow chemical companies of all sizes to closely monitor their production assets and catch small mechanical issues before they devolve into full-on catastrophes with the potential to cause downtime. Such products also give producers the power to continually fine-tune their machinery, embrace continuous improvement, and boost productivity.
Early adopters have seen serious results, promoting wider investment in the technologies that underpin such proactive asset management approaches. For instance, businesses across all sectors are expected to spend more than $239 billion on industrial sensor technology alone in 2018, researchers for the International Data Corporation have predicted. Firms in the chemicals manufacturing space are likely to contribute to this spend as they retrofit their production workflows to more effectively compete in an expanding marketplace. However, such technology is unlikely to remain optional for long. Almost 90 percent of chemical company executives believe businesses in the industry that fail to embrace digitization will end up falling behind, the WEF found.
Chemicals manufacturing firms standing on the outside looking in on this trend must act quickly to implement next-generation asset management processes and technology. USC Consulting Group can help. Here at USCCG, we've been working with businesses across numerous industries for 50 years, helping them adjust to marketplace transformations of all kinds. Connect with us today to learn more about our work and how our chemicals manufacturing consultants can help your enterprise embrace and benefit from digitization.
Let's keep in touch – subscribe to our blog in the top right of this page or follow us on LinkedIn and Facebook.